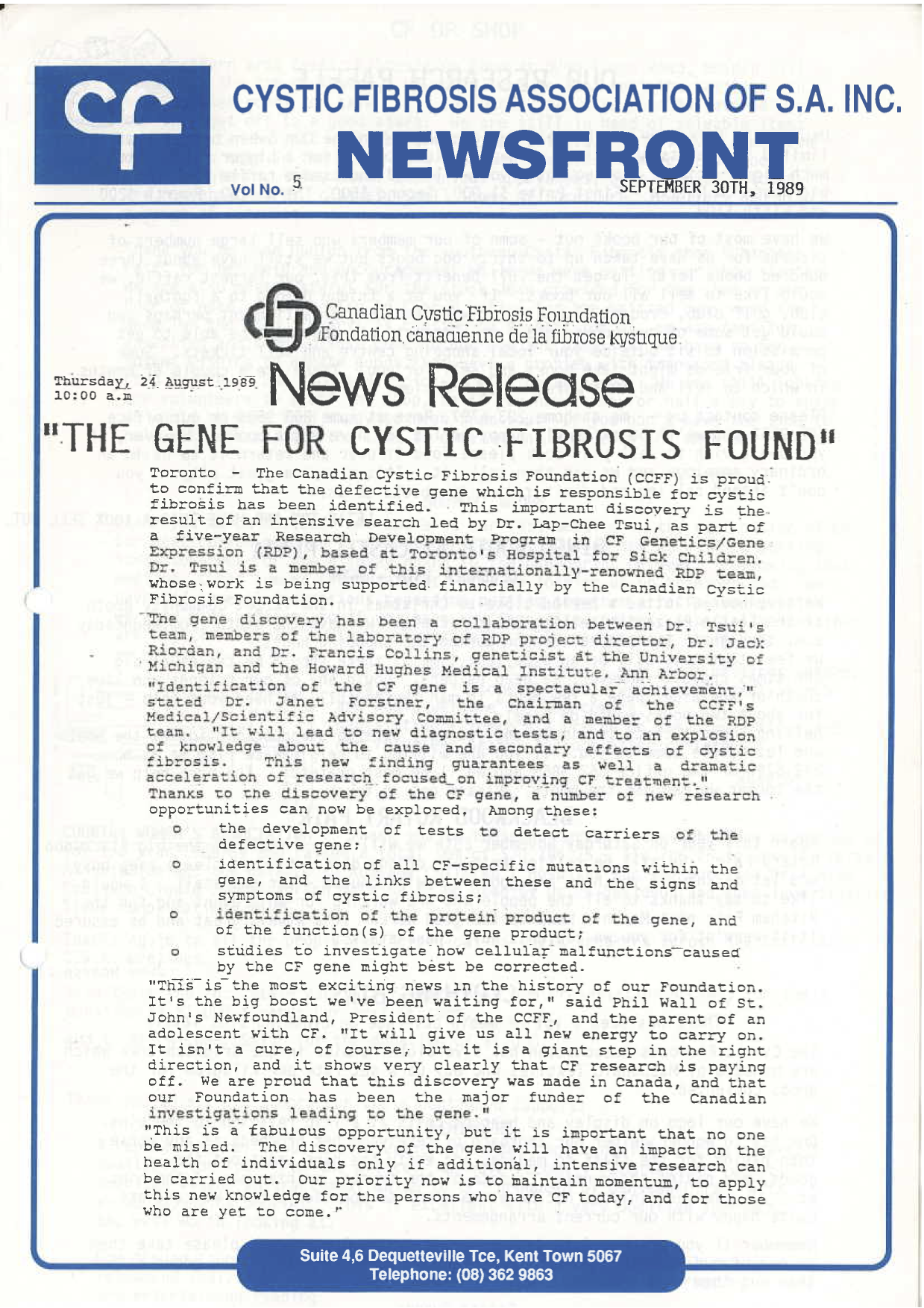 The Gene for Cystic Fibrosis Found
On this day 23rd August, in 1989, international news reported that the gene responsible for Cystic Fibrosis had finally been identified ?
This major development was discovered by a team of researchers led by Dr Lap-Chee Tsui and is consider to be among the most important breakthroughs in human genetics in the last 50 years, paving the way for much of the significant research that followed.
This article was originally published by the Canadian Cystic Fibrosis Foundation (now Cystic Fibrosis Canada) and was featured on the cover of our September 1989 NEWSFRONT newsletter.
Special thanks to our volunteer Sarah who uncovered this blast from the past and look forward to seeing us share many more like this as we celebrate 50 years of Cystic Fibrosis South Australia ?