National Science Week took place from 13th to 21st August and our friends at the Adelaide Cystic Fibrosis Airway Research Group (CFARG) celebrated by sharing their staff's bios and the reasons they love science.
The group's research themes are currently focused on several complementary areas; achieving effective lentiviral CFTR vector gene delivery, lentiviral vector development, upscaling vector production, transducing airway stem cells in situ to enable extended gene expression, developing new delivery methods, and developing rapid and accurate outcome measures for assessment of airway disease using X-ray imaging.
A/Prof David Parsons – CFARG Co-Director
David is the CFARG Director and has devoted more than 25 years toward finding a cure for CF airway disease. David has not only pioneered ground-breaking gene delivery techniques to CF airway models, but also initiated the novel synchrotron X-ray imaging studies that allow us to examine how airways work in fine detail. David's ability to think outside of the box has led to some important advances in CF airway disease research. He still loves getting over to the synchrotron in Japan to get his hands dirty with some lab work.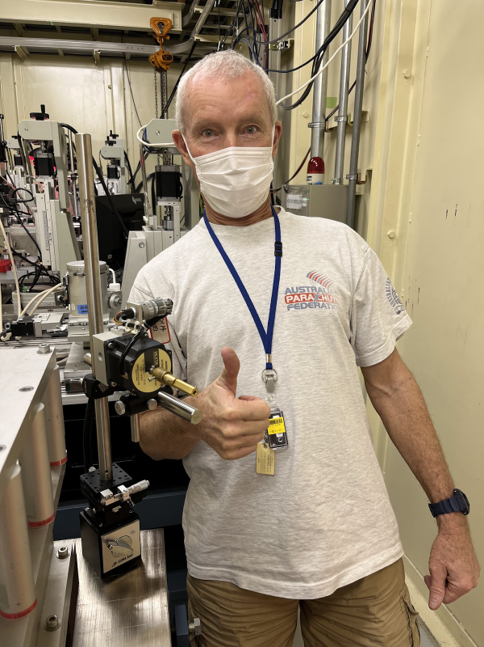 Dr Martin Donnelley – CFARG Co-director
Martin is the Co-director of the CFARG team, and recently celebrated 15 years with the group! He's also the leader of the Respiratory X-ray imaging program, and performs studies at places like the SPring-8 synchrotron in Japan, and the Australian Synchrotron (pictured there with collaborator Dr Kaye Morgan and "LungMan). All of these are focused on helping generate better methods of measuring lung health, in particular for cystic fibrosis. He loves using technology to help make new discoveries that will help make people's lives better!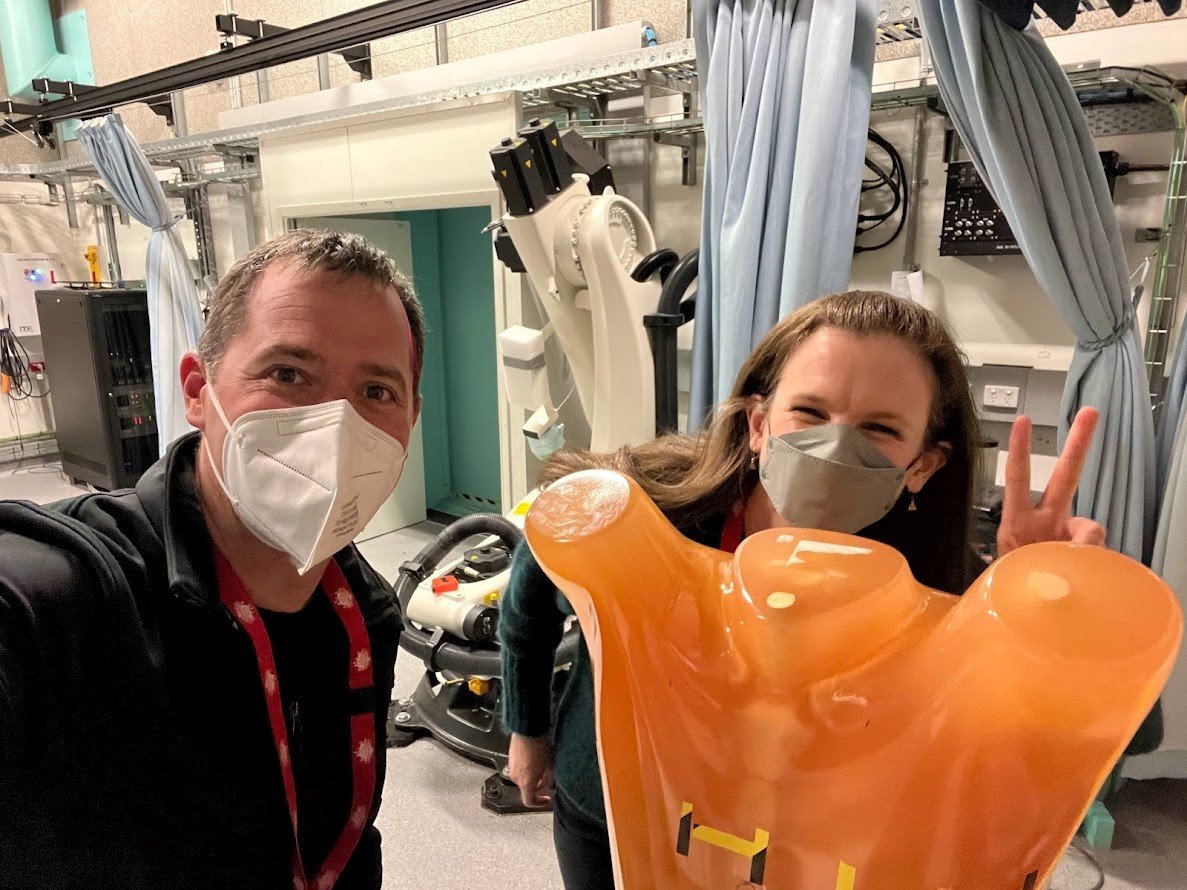 Dr Trish Cmielewski
Trish is a senior Postdoctoral Scientist that has been with the group since 2001. Beginning as a researcher and then completing her PhD in gene therapy for CF. Trish is interested in various models for CF and the potential for a cure using gene and cell therapies, as well as different techniques to measure treatment success. Trish is also the lab manager who oversees the running of the CFARG lab.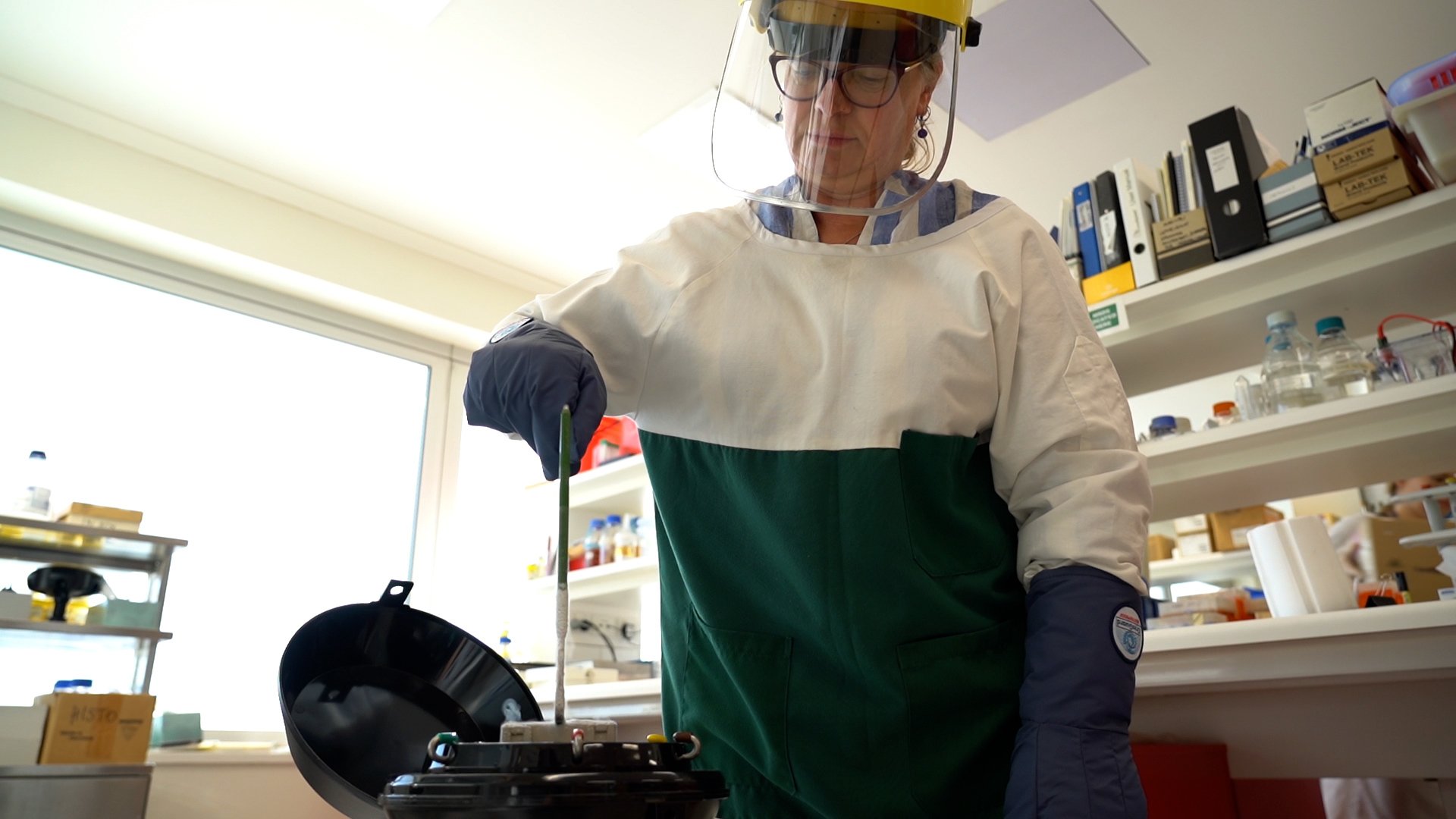 Dr Ali McCarron
Ali is a post-doctoral researcher who has been with the team since 2015, having completed both Honours and PhD degrees with the group. Ali's main research passion is the development of gene therapy, a strategy with huge potential to transform the treatment of genetic conditions including CF lung disease.
Current treatments for CF only fix the symptoms, gene therapy is unique in that it works by correcting the root cause of the disease – the gene defect.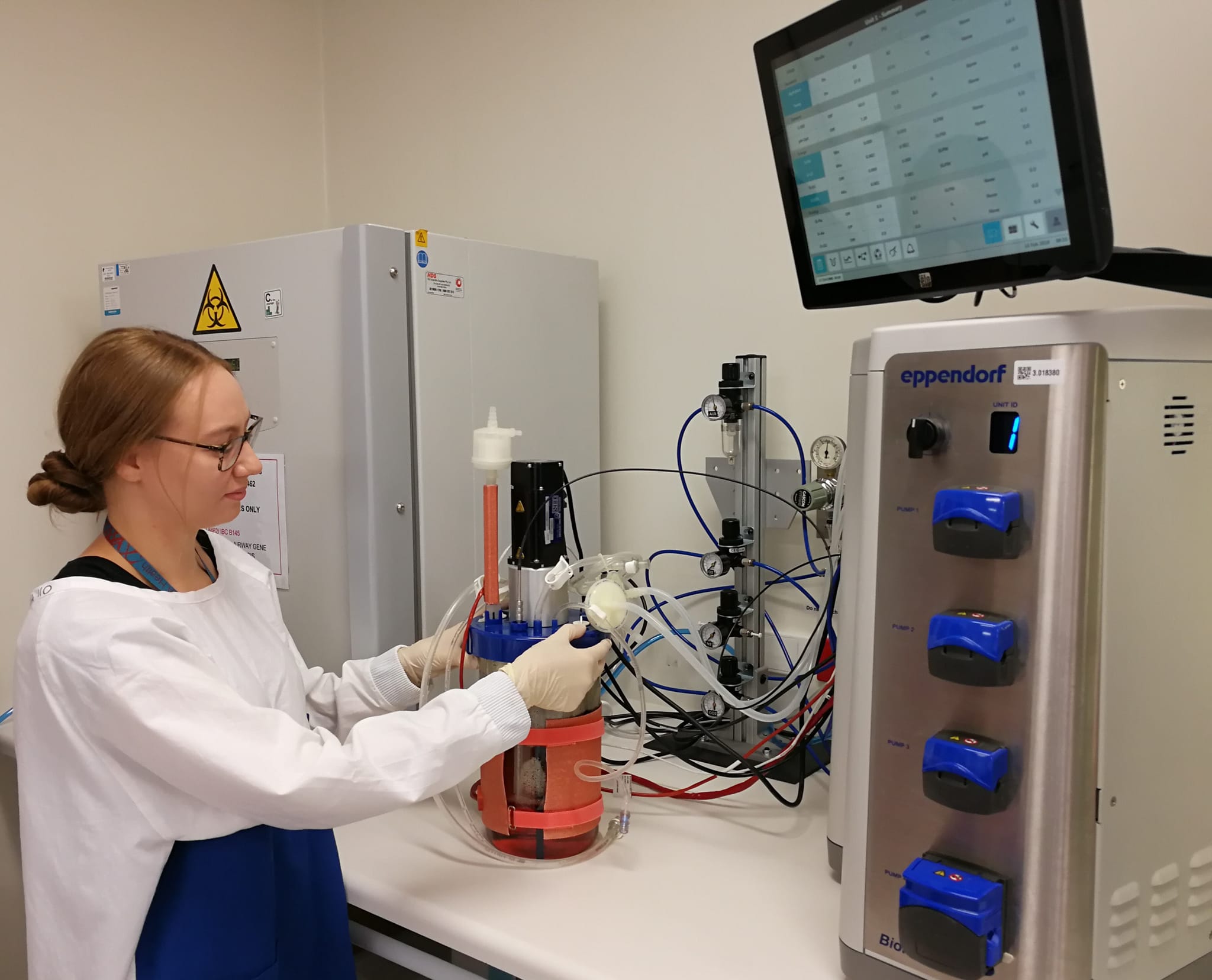 Dr Nathan Rout-Pitt
Nathan is one of the post-doctoral scientists working at the ACFARG and has been with the group for most of the last 7 years. Nathan is looking at changes inside of CF lung cells that contribute to the development of fibrotic/severely damaged lungs.
By understanding these changes, we can develop new, and optimise current treatments to improve CF lung health. He has been fascinated by DNA since he was 16 years old and loves getting up each day to learn something new about how DNA works.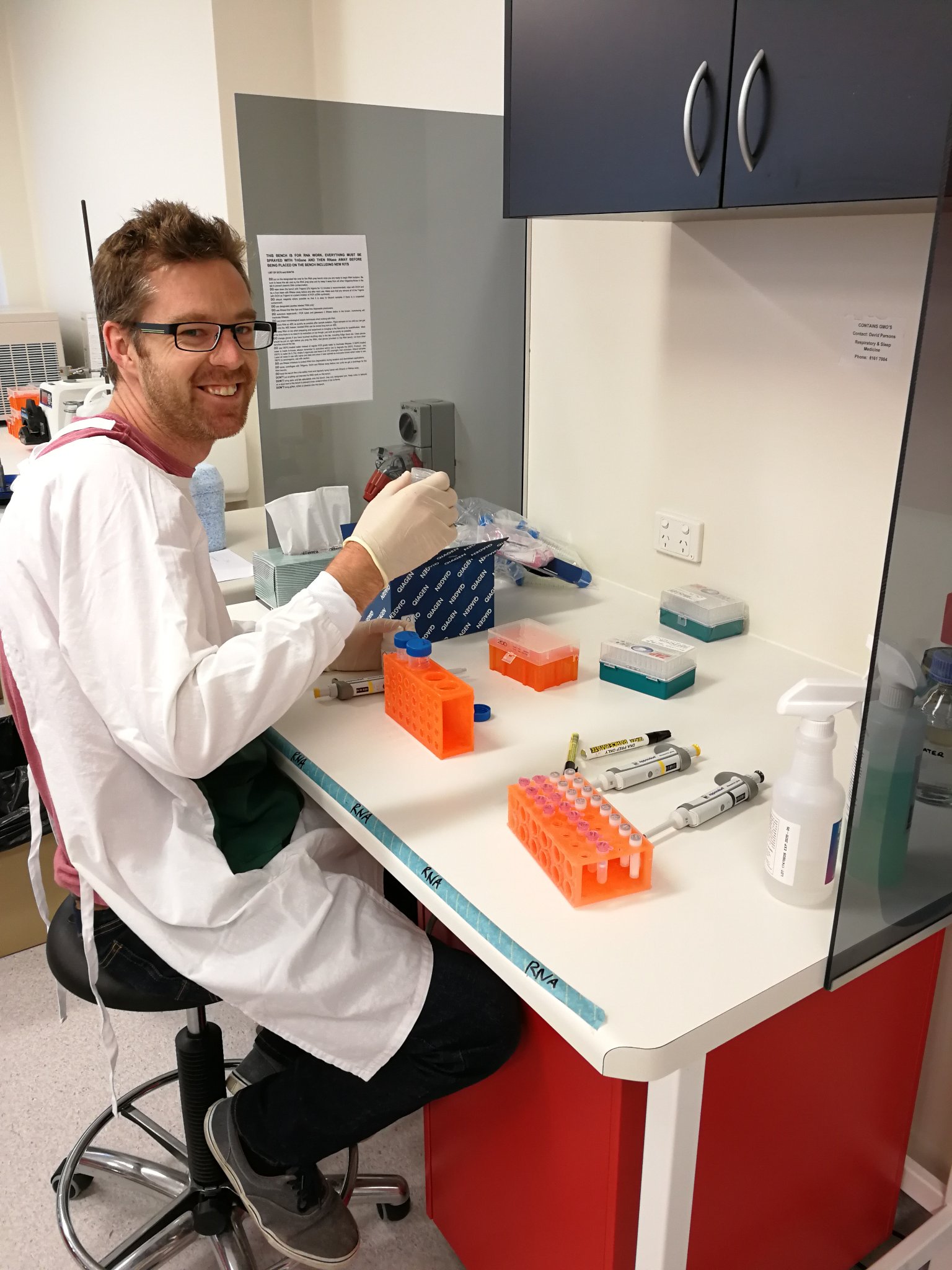 Nikki Reyne
Nikki is a PhD student who has been with the group for 4 years. She is looking at bacterial infections, lung function and really cool XV imaging in CF models. Nikki loves her work and exploring new ideas in the lab each day.
Malachi Obst
Malachi is a honours student and the latest member of the CFARG team. Her project is focused on investigating the applications of our gene therapies to newborns, hopefully correcting the genetic defect from birth. Malachi loves how science explores all aspects of humanity, particularly understanding health and disease.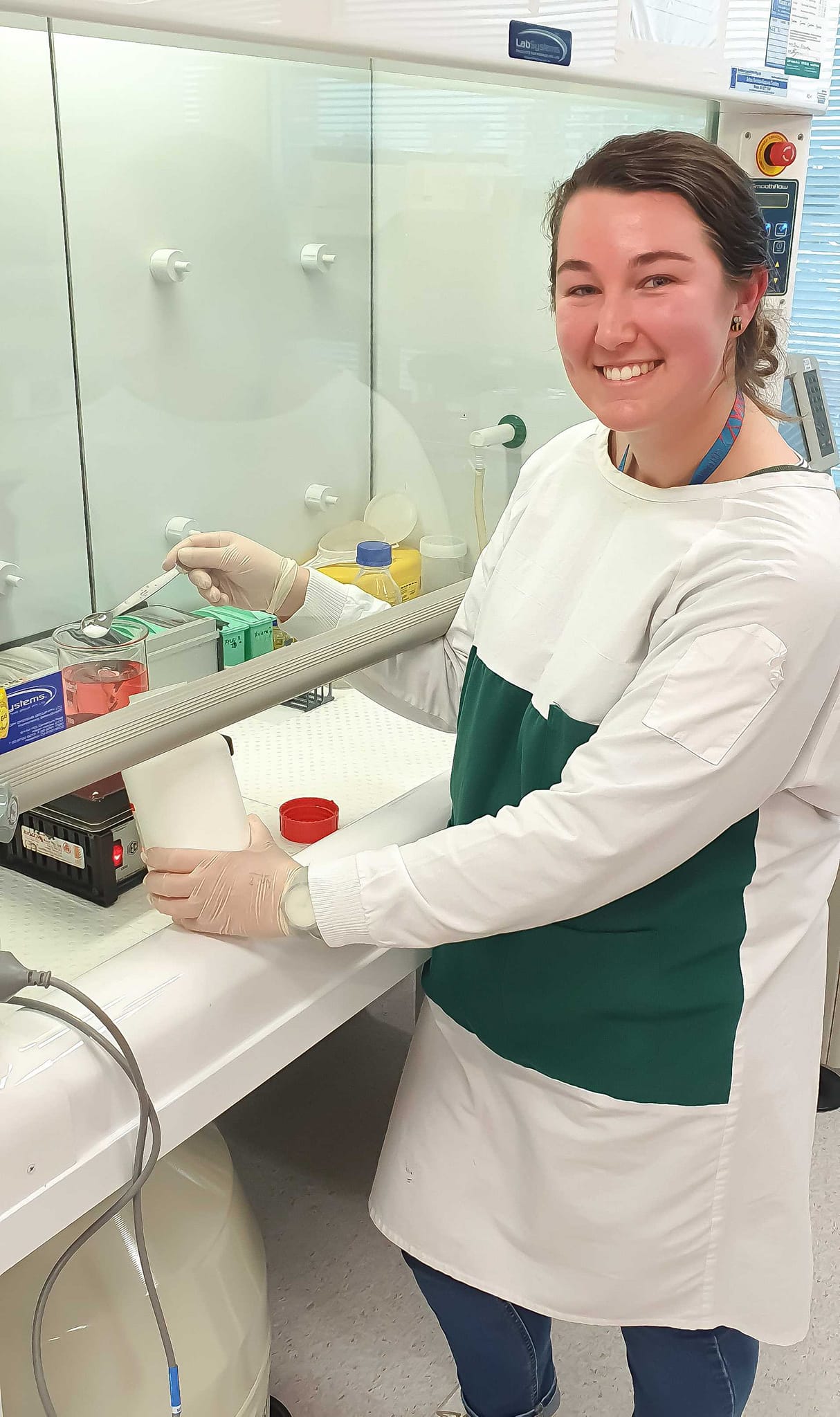 Bernadette Boog
Bernadette is the groups resident Research Assistant in the laboratory. Before joining in 2014, she had 15yrs experience in both diagnostic and research laboratories, making her a great asset to assist with the various CFARG projects! Bernadette also provides administrative support to the team, ensuring the team have all the right equipment and reagents to make the experiments run smoothly.