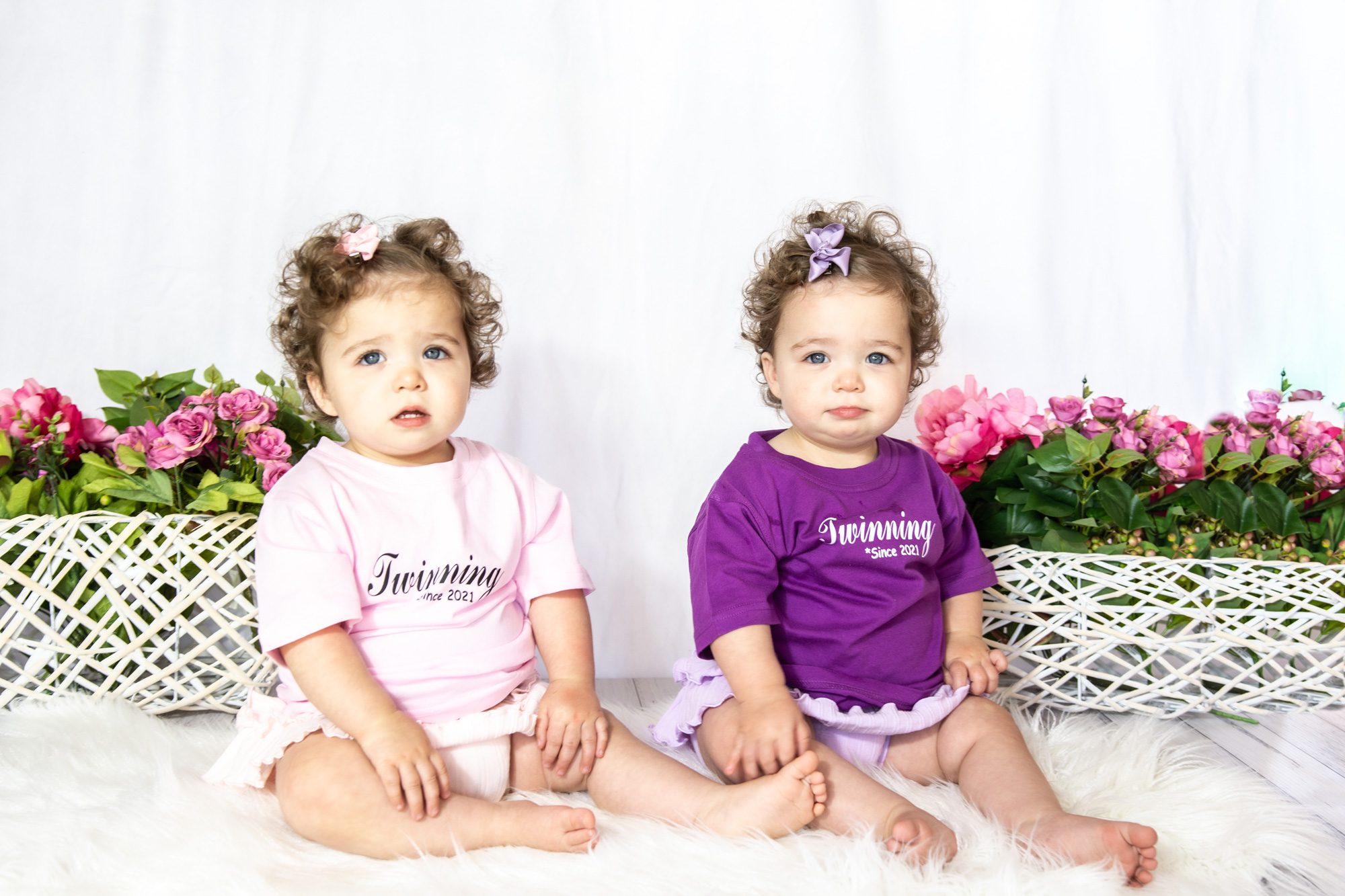 Twins, Genevieve (Genny) and Penelope (Penny) were born in 2021 in the midst of the pandemic. Both girls have CF. Along with their big sister Maddy, they keep their mum and dad on their toes. Genny and Penny are a couple of gift-wrapped bundles of energy!
At nearly 2, Genny and Penny symbolise the future of people living with CF. They are Hope, Future and Opportunity and will reap the benefits developed over the years that came before them; the increased understanding of CF as a result of determined scientific and medical enquiry, the benefits that come from improved clinical care and the availability of accessible (PBS listed) treatment options.
Their lives will be different from people with CF who came before them. They will have bright future where hospital admissions are not so frequent or unplanned, where their treatment can be managed at home and where they will be able to complete an uninterrupted education. They will be able to pursue the goals of study, work, family; and live a life like any other. Whereas the parents who started CFSA were told that their children would only live for 8 -10 years, the life of children born with CF is now nudging 60 years.
Yes, Genny and Penny are ready to take the world before them by storm thanks to the work of generations of clinicians, research scientists, nurses, dieticians, pharmacists, physios and the army of family members who deliver their daily care.
Over the last 50 years, CFSA has been proud to take the CF ride with its Members, through the good and the bad, the challenging and the sad and as the CF Community, just like Genny and Penny marches forward to take on the Hope, Future and Opportunities before them, CFSA will be there too responding to changing needs and aspirations of the CF Community.